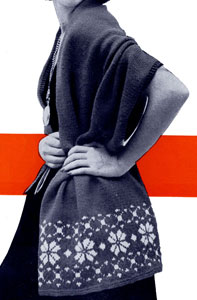 MATERIALS: NOMOTTA Mothproof Stadium, two ounce balls.
7 balls of Main Color (MC); 1 ball of Contrasting Color (CC).
KNITTING NEEDLES: One pair of straight Size 4 (standard).
GAUGE: 6 sts—1 inch; 7 rows—1 inch.
With MC and Size 4 straight needles cast on 107 sts. Knit 3 rows (border). Then work as follows:
Row 1: K across.
Row 2: K3, P101, K3.
Repeat these 2 rows throughout and on row 3, join CC and work design on center 101 sts (see chart) continuing to knit 3 sts MC at each end for border. Break off CC. With MC, work even until piece measures 60 ins. Join CC and work in design. Break off CC. With MC knit 3 rows. Bind off. Block.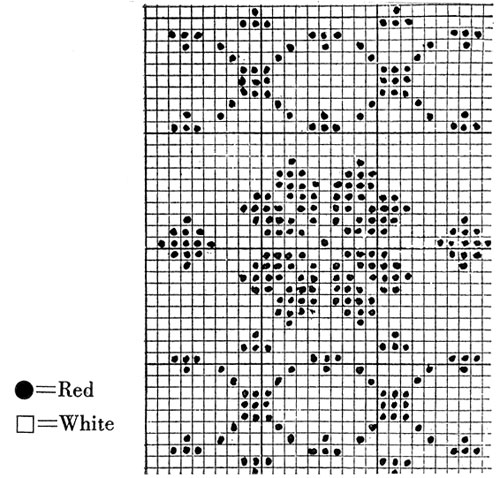 other patterns in leaflet: