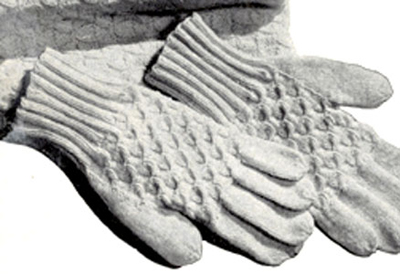 Medium Size
1 Set Double Pointed Steel Needles No. 12
Scale: 7 sts. to 1 in.
Jack Frost Sport Yarn—2 2-oz. Balls
Cast on 60 sts. Divide on 3 needles. Join, being careful not to twist. Work in ribbing of P. 2, K. 2, for 3 in. K. 1 round, increasing to 66 sts. at even intervals around.