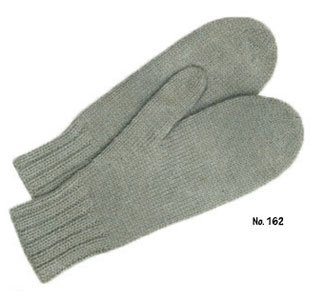 Size: (M-L)
REQUIREMENTS:
YARN: 4-ounces of 4-ply Knitting Worsted
NEEDLES: 1-pr. #4 single pointed (large), 1-pr. #3 single pointed (medium)
CUFF: Cast on 48 sts and work in ribbing of k 2, p 2 for 3 inches. Then knit 1 row, purl 1 row for 6 rows, ending with a purl row.