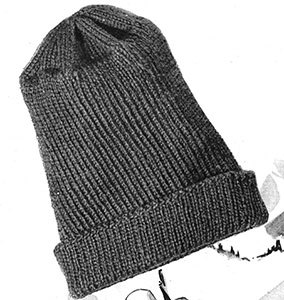 MATERIALS:
CHADWICK'S RED HEART KNITTING WORSTED, 4 balls (1 oz. balls).
Clark's O.N.T. Bone Sock Needles, 1 set No. 3.
Cast on 132 sts loosely. Divide sts on 3 needles, join, being careful not to twist sts, and work around in ribbing of k 1, p 1, for 11 inches.