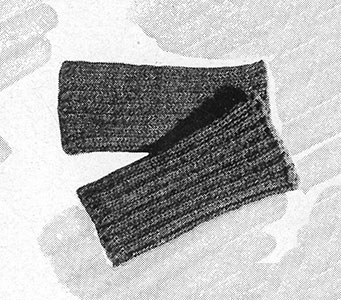 MATERIALS REQUIRED—American Thread Company "Dawn" Knitting Worsted or Germantown Wool.
1 2-Oz. Skein or 2 1-Oz. Balls White, Solid or Shaded Colors.
4 Double Pointed Steel Knitting Needles No. 12.
Cast on 60 sts (20-20-20) and work in ribbing of K 2, P 2 for six inches or desired length, bind off loosely.