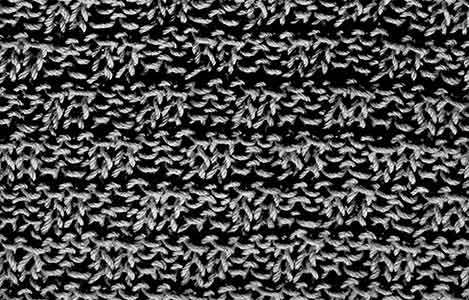 Cast on an even number of stitches and knit 1 row.
1st row: Knit 2, purl 2.
2nd row: Knit over knit, purl over purl.
3rd row: Knit plain.
4th row: Knit plain.
5th row: Purl 2, knit 2.
6th row: Purl over purl, knit over knit.
7th and 8th rows: Knit plain.
other patterns in leaflet: